News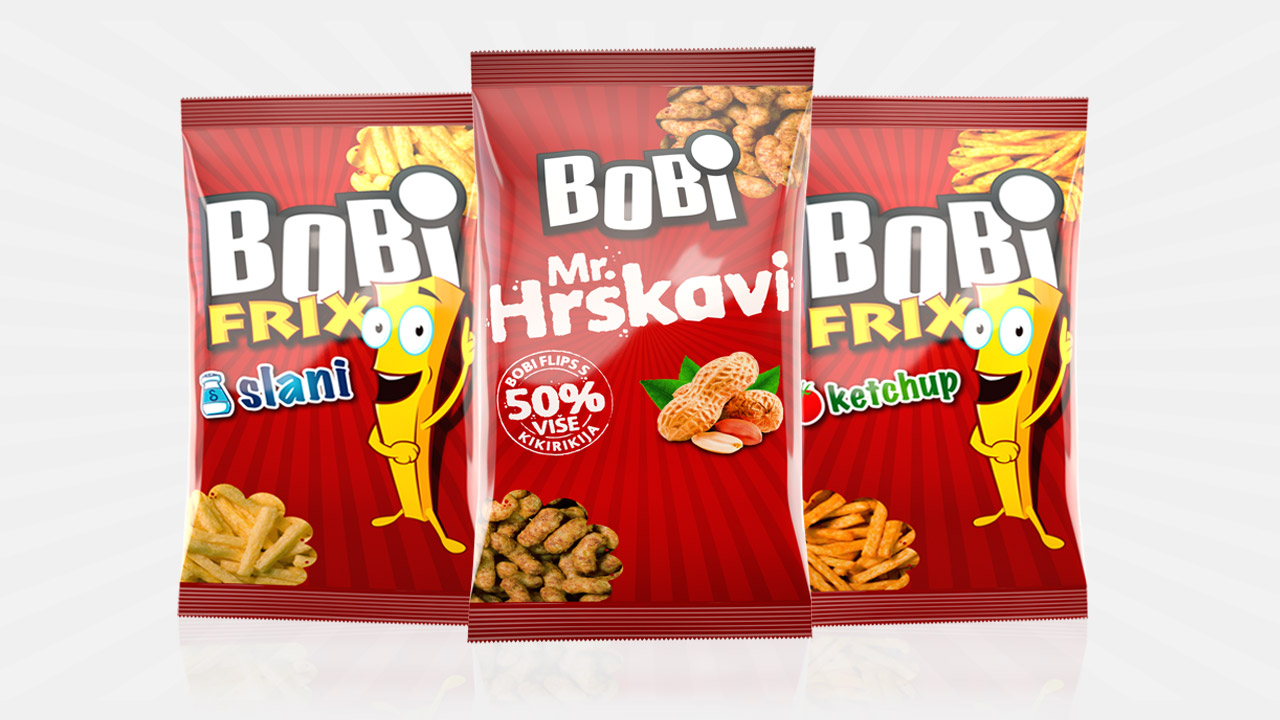 BOBI Mr. Crunchy and BOBI Frix are in town
Meet the new members of the BOBI team, Mr. Crunchy and Frix.
Mr. Crunchy, a snack with 50% more peanuts, will satisfy the most demanding crowd with its full flavour.
Regardless if you are going to a party with your friends, a family picnic or a match with your boys, Mr. Crunchy will be a perfect supplement to your day.
Frix, designed and flavoured to suit the youngest.
Salty and ketchup, two new flavours which the children will adore.