News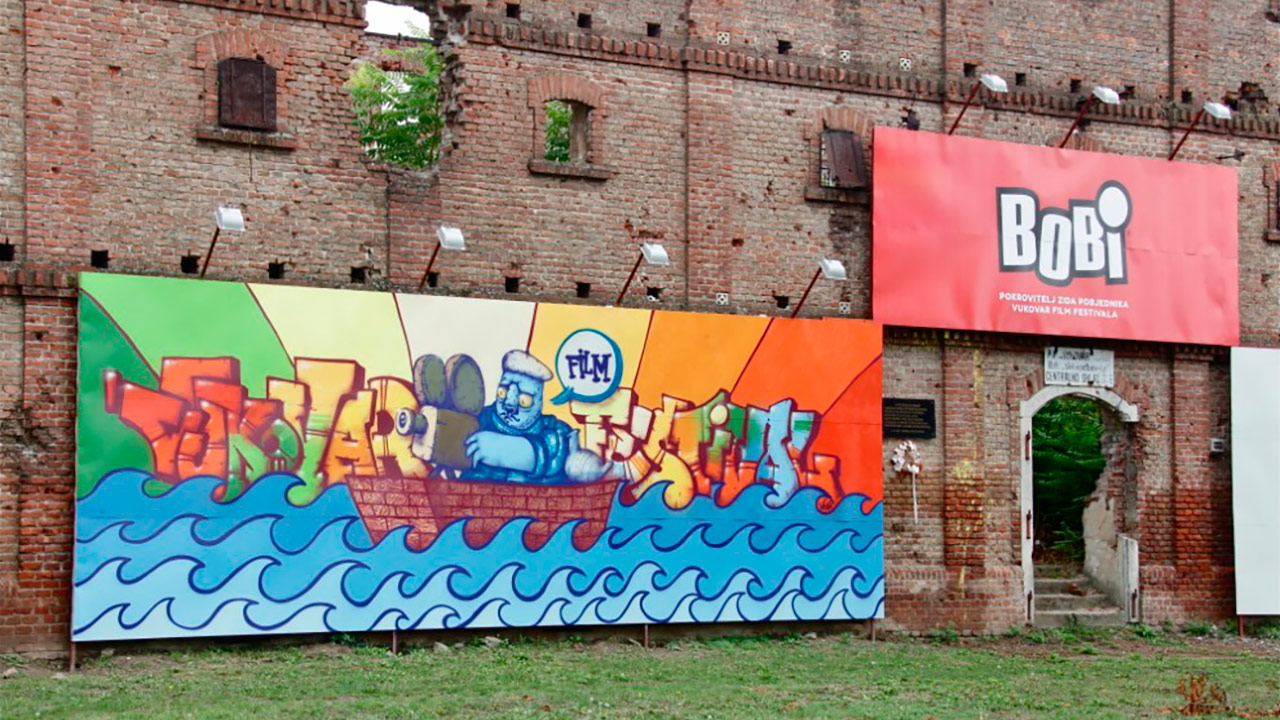 Vukovar Film Festival
A unique festival of Danube countries - Vukovar Film Festival, attracted and BOBI, who with his presence and participating  supported city Vukovar as the host of this festival.
BOBI is a  proud sponsor of the "Wall winner" Vukovar Film Festival which was novelty of the film festival. It is about graffiti which is drown on Vukovar Red magacin and which will become traditional event of festival. As a proud sponsor it has provided support to initiative Ministry of Culture which it takes the VFF-u prestige of cultural project in European strategy for Danube region.
From August 29, it shown 84 film on 8 location. For those who were unable to come and be part of a cultural project, that promotes the creative potential of filmmakers from the region, best feature film of the General program was declared a movie film 'Bravo!/Aferim!' directed by Radu Jude, the best short film voted 'Art' directed by Adrian Sitaru and best documentary 'Toto and his sisters' directed by Alexandra Nanaua.
Surely, what else can we say for certain is  that BOBI with his participation cheered people all generations and contributed to the atmosphere and the enjoy of high-quality films.